RNA Series Capacitors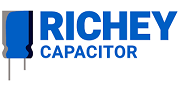 Non-Polar Axial Aluminum Capacitors
Our non-polar axial type aluminum electrolytic capacitor RNA series offers a broad product offering with multiple voltages and capacitance values. We offer standard ratings as well as custom ratings by special request.
Features
Axial Non-Polar Standard
Standard 2000 Hours at +85°C
Ideal for inconsistant Polarity
Bulk or Ammo Package Available
RoHS Compliant
Use the fields below to configure your part number:
* Please be sure to follow configuration rules in the Datasheet, we will confirm your configuration with the factory as soon as possible.