4128 LevelDefend Liquid Level Sensor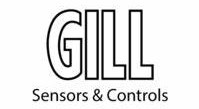 4128 LevelDefend Liquid Level Sensors
Robust, reliable liquid level sensor for high reliability and defense electronics application.
Features
6082 T6 anodized aluminum construction
Solid state electronics
Environmentally sealed design
Can be used with bespoke liquids
Compatible with fuels, oils, chemicals and water-based liquids
Whether it's armored vehicles, military transport vehicles or military marine craft, LevelDefend delivers provide performance to the exacting standards required in critical applications and when security is paramount.  Used as part of a larger system or vehicle, LevelDefend provides robust, reliable and accurate liquid level measurement, to a diverse range of defense applications.  Supplied to customers requirements, LevelDefend capacitive sensor is backed up by expert support from Gill, who design and manufacture in the UK, to give total peace of mind.  This product has been used in military systems that adhere to DEF STAN 61-5/MIL-STD 1275 DEF STAN 59-411/MIL-STD-461F and DEF STAN 00-35/MIL-STD-810G.