Pyreos has chalked up a significant design win with Safe Zone Technologies Inc which supplies gunfire detection systems for indoor spaces.
In this application ezPyro infrared detectors are used for high-speed muzzle-flash detection and analysis. The Pyreos sensor is integrated into a very small networked multi-sensor solution which is easily installed within public buildings such as retail stores, schools, and offices. Pyreos began shipping ezPyro sensor subsystems in volume to Safe Zone in late 2019. The design-in cycle lasted just four months and benefitted from Pyreos' extensive range of reference boards, APIs, engineering application support, and comprehensive design information. ezPyro's analysis speed, low cost and small form factor were all key factors in Safe Zone's selection.
The gunshot detection systems market was estimated to be worth $1Bn in 2019, growing at 26% compound annual growth rate (CAGR). The indoor segment shows the most growth globally, with major sales growth in the USA.
John Anderson, CTO of Safe Zone, said: 'The ezPyro sensor has helped us streamline development, design, and manufacturing by eliminating the need for several complicated circuits and simplifying the overall hardware. We are excited to continue leveraging this powerful component to develop products and solve historically difficult problems. The team at Pyreos has offered us excellent support through the development process. We are looking forward to continuing to work with them to solve the challenging problems of our time.'
Keith Pruden, VP Sales at Pyreos, said: 'We have been delighted to supply Safe Zone for this vital application. It has been impressive to see their design team quickly develop an innovative solution combining multiple sensor technologies. Indoor gunshot detection and identification bring confidence and safety benefits to all indoor spaces, especially in retail, education and office settings. We look forward to supporting the company with new product development in the future.'
Safe Zone Technologies will also join the Pyreos Design Partners to make selected Safe Zone developments more widely available. Access this introduction service at https://pyreos.com/case-studies/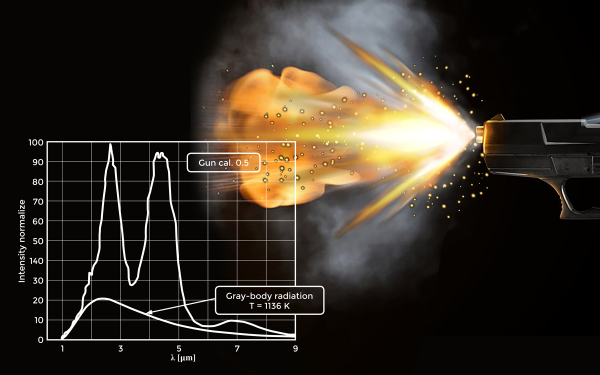 For more information about product options for Gunfire detection go to https://pyreos.com/gunshot-detection/